Want to know more about our absolutely stellar lineup of guests? Here you go! Meet your Makers!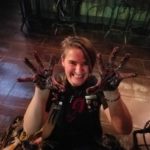 Boy Andersen- Boy Andersen learned how to clean bridles and saddles long before she was greasing up leather clothing and boots. She believes in being hands-on as much as possible, and usually uses reiki and massage as part of her bootblacking service. She loves the glow and smell of clean, shiny leather.
Marc Casslar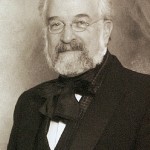 – Marc Casslar, dancer, choreographer, and producer has been involved in a variety of historic dance forms since 1977 and Victorian, Civil War Era, and Ragtime dancing since 1984. He is the founder and director of the Vintage Dance Society and its performing troupe, Polite Society. He has conducted research into and taught historic dance for more than 25 years, and now routinely teaches at vintage dance weekends and precepts balls throughout the United States. He has taught Victorian Era dancing and precepted at Victorian Era balls for reenactor groups as well as city, towns, and museums looking to recreate historic social events. When not dancing, performing, choreographing, producing, etc. Mr. Casslar runs an environmental consulting firm, GeoQuest, and a production assistance company, Specialty Productions, both based in Bloomfield, Connecticut.
Mark P Donnelly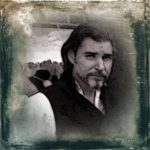 – Professor Mark P. Donnelly is a multi-award winning author, historian, screenwriter, and television producer as well as internationally renowned duelist, swashbuckler, and constant gentleman. Currently, he has nearly 30 books in print – all of which are non-fiction – and all of which are on historical subjects. In addition to his work in print, Mark P. Donnelly has scripted and/or produced nearly 200 hours of broadcast television for Discovery, History Channel, PBS, BBC, National Geographic, Biography, A&E, etc. He is also a Professore di Armes in various forms of historical combat and western martial arts who has taught workshops around the world and is honored to have been frequently counted among the top instructors in Europe. After nearly 14 years in England currently resides in Pennsylvania where he runs the Keystone Academy of Dueling and Swordsmanship (K.A.D.S.) When not otherwise scheduled for presentations or workshops, he will be available at his Canes Enable booth for discussion, debate, and polite conversation. While he is aware that knowledge is power, he has been known to share anything he knows if asked nicely (and bribed with decent port or brandy).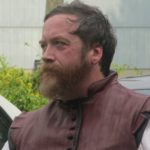 Captain Elias- Jeff Gedney is an amateur historian with a focus on "Age of Discovery" ships and shipping, but loves all things having to do with the sea. Coming from a family that is rich with sailors and storytellers, Jeff has his feet planted in both traditions, though he spins yarns considerably more than he sails.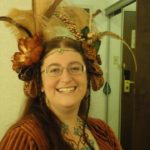 Lauren Grover- Your humble Brass Ring organizer. This year, Lauren is also super excited to be teaching a Quilling class, and share her love of paper filigree with all her Steampunky friends. Other than at this event, Lauren is best known for her henna, glitter, and facepainting body art company, Paisley Peacock Body Arts, which can be found at various conventions, festivals, and private events throughout the Northeast.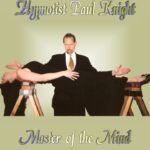 Paul Knight– Hypnotist Paul Knight has been practicing hypnosis for over 35 years. He is an accomplished stage hypnotist and hypnotherapist as well as a popular lecturer on the subject. He has traveled throughout North America performing and lecturing on hypnosis.

Melonie Massa– Melonie Massa of Bristol, RI is an artist whose medium is Seashells! Sailors Valentines (originally dating back to the 1800's as a love token brough home by Sailors) is her inspiration for her work. Realistic shellblossoms are her specialty & she turns them in a myriad of decor and wearable accessories. She calls her creations "Mermaids Baubles"- something a Mermaid might make or wear!
Red Fork Empire, featuring Miss Kitty and The Emperor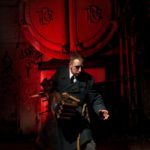 – The Red Fork Empire is an artist collaborative that express themselves creatively, not necessarily as professionals but because using your imagination and being creative is fundamental to truly enjoying life. To help spread this message the Emperor and his citizens perform as their personas, speak on event panels, run Imperial games, volunteer at Galleries and Museums, participate in Art shows, and contribute creative works in the name of the Empire.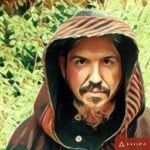 Scooter –Active in cosplay and renaissance faires for the last 25 years, Scooter has been producing leather accessories for the last 10 years. After working with several different materials, Scooter has found his muse with leather, and finds a "try it and see" attitude is your best approach to leather work.
Starwolf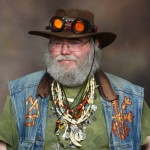 – Starwolf is Witch, Shaman, Rune Master, occultist, and professional Psychic.
Professor Victor Von Voltage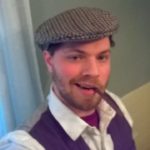 – The professor has searched the past to find the most dangerous and devious of Victorian devices to SHOCK and to titillate. Violet ray generators from the 1890s- 1950s. Electreat electrical induction massagers. Shock boxes and other samples both sensual and shocking.