Brass Ring Cabaret is known for its amazing lineup of local and internationally known bands and performances, and this year is no different. What IS different this year is that we will be hosting musicians during the daytime as well as evening, so everyone can enjoy them!
The Eternal Frontier ~ Featuring: Professor Adam Smasher & Baron Von Zipple, are a versatile, Steampunk Musical Duo. Their sound is fun, melodic, infused with a multitude of styles yet always steeped in Steampunk sensibilities.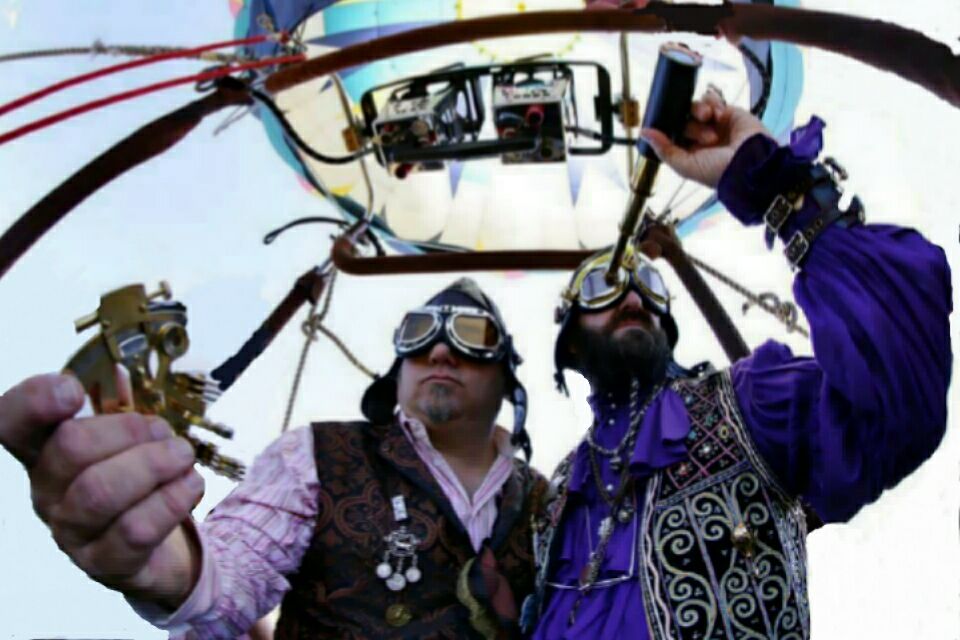 Psyche Corporation is a cyber/steampunk band fronted by a former Ladies of Steampunk model, who combines dance with a powerhouse vocal range. Hailing from a future where neuroprosthetics allow for dream downloads, the band's style spans trip-hop, electro-rock, and world music, with themes both dystopian and lighthearted, e.g. "Perl-Operated Boy".
Them Damn Hamiltons is an original quintet based in Connecticut. Through soaring melodic lines and haunting hooks, the band tells stories of devilry and damnation – often with a dose of dark humor. The band's musical styles range from foot-stomping chanteys and head-bobbing grooves to sorrowful waltzes and intense, brooding rock. Described as "Connecticut's masters of the new American Gothic," Them Damn Hamiltons blends their influences to create a style all their own. Click for video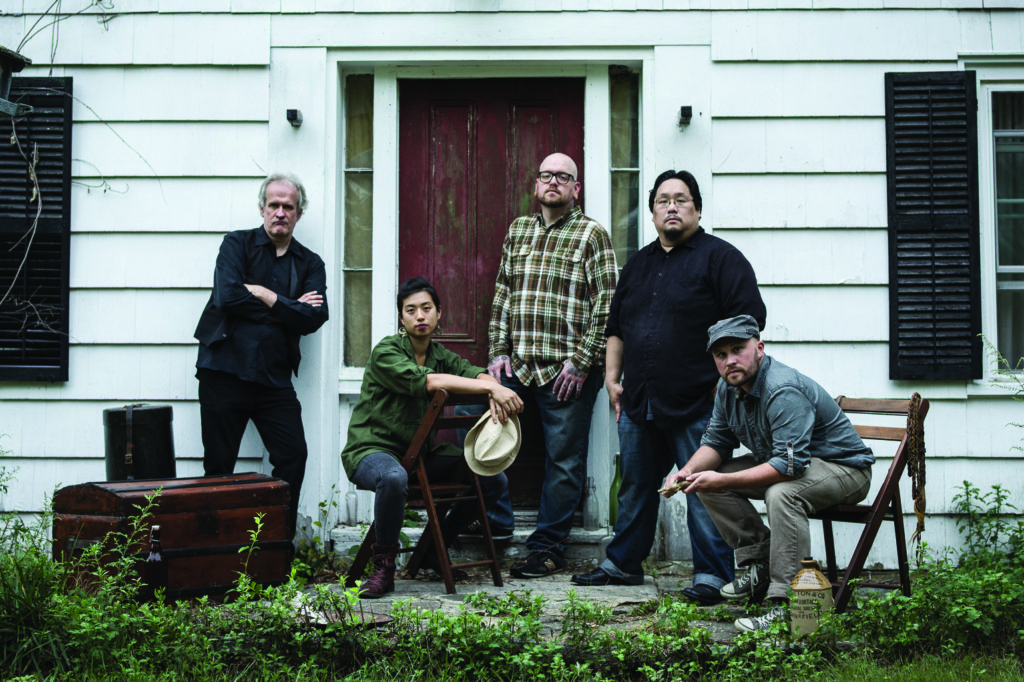 Since their start in 2008, EGRESS has been told to find a box in which they could fit themselves; however, one needs a rather large box to fit six musicians—and their array of accordions, tubas, guitars, trombones, pianos, and drums. So they haven't bothered trying and instead they move forth doing what they do best; cascading onto the stage in an explosion of sound and color that's equal parts unruly vaudeville, ebullient world beat band and three ring circus music. Click for video!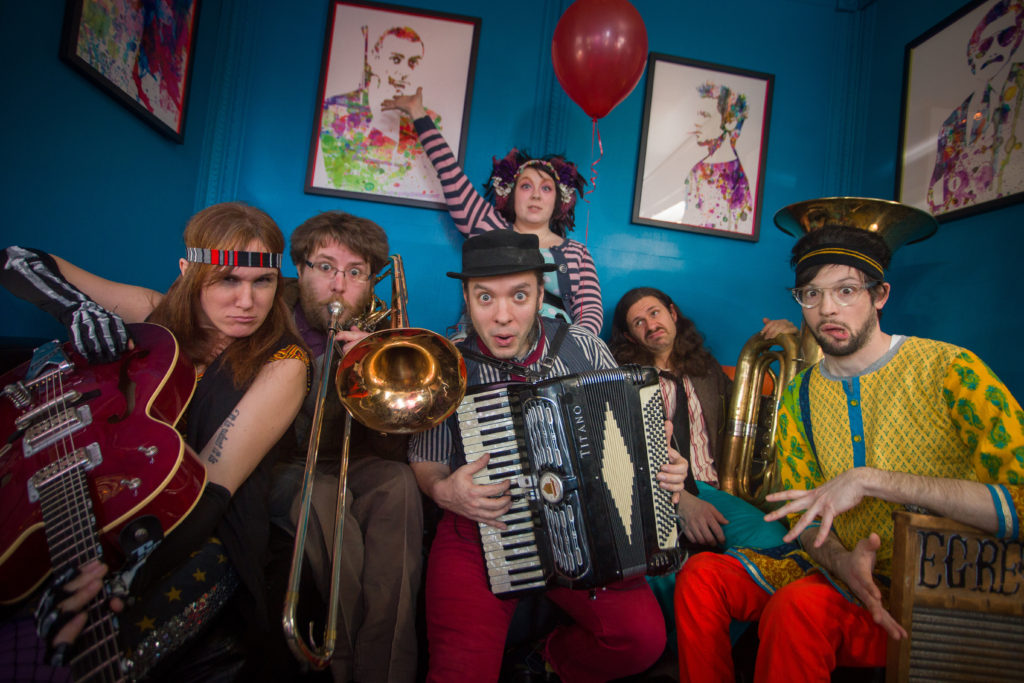 The White Elephant Burlesque Society is a queer-operated, pro-sex, body-positive, hot-for-all-genders-inclusive troupe and production company, under the leadership of Viktor Devonne. Created to bring theatrical storytelling, character study, and Weimar cabaret influenced pathos to this brand of burlesque, WE is noted for longform theatrical presentations, delightful club shows with rotating casts, and unconventional convention entertainment. Click for Video