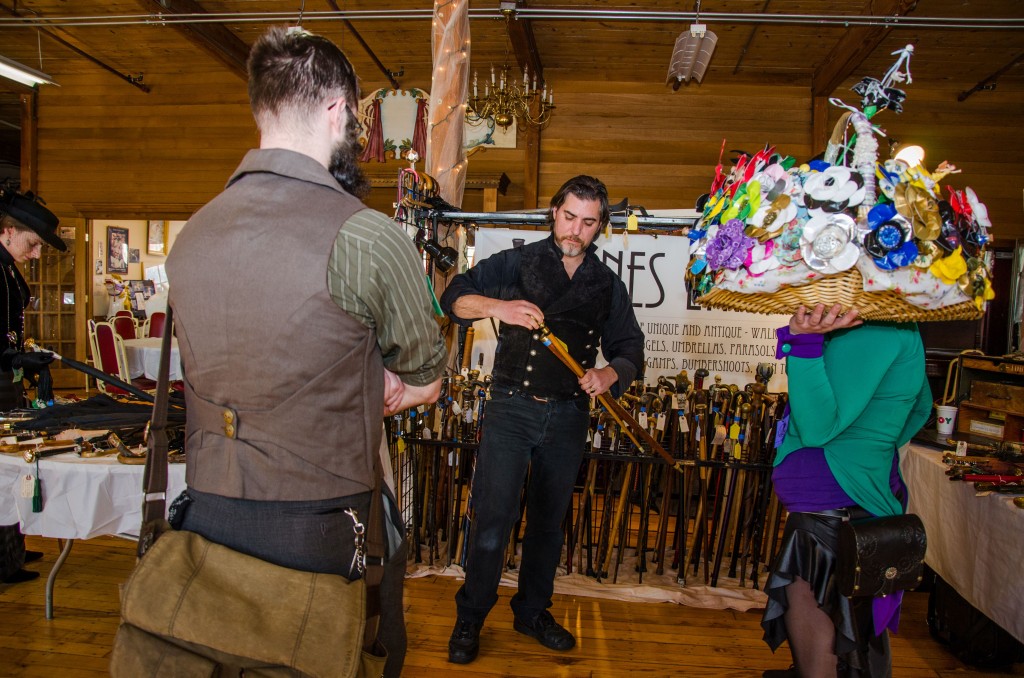 One of the hallmarks of Steampunk is creativity. The ability to think "What if,"and then go out and make that dream real. We are pleased to showcase some of the best dreamers and makers around. In that spirit, we proudly introduce our 2017 merchants!
Edibles
LeBeau Chocolates & Confections– LeBeau Chocolates & Confections is an artisan Steampunk-themed shop that uses fair trade and New England based ingredients.
Oak, Ash, and Thorn Tavern- Meat pies, Ploughman's Lunches, vegetable stew, bangers & mash, other "Tavern Fare". Click here for a full menu.
Suleiman's Turkish Delights- Turkish coffee, baklava, and sodas
Other Marvels
Ad Astra Arts- Beautiful artist-made accessories: Steam and Victorian earrings, long and choker necklaces, hatpins, bracelets, lace gloves and stockings, wine charms. Unique items, elegant finishing touch!
Auntie Arwen's Spices– Home spice blends. You can't get fresher without a garden.
Brett Kelley: Art Mercenary– Brett is an independent artist and illustrator from Western, MA. He makes art, friends and things happen!
Brute Force Leather- Thomas Willeford's Steampunk books and Maker artistry
Canes Enable– Antique canes, parasols, umbrellas, and perfectly innocent walking sticks
Capes and Corsets– Creating Steampunk looks for all sizes.
Coventry Decor- Barware for the grown-up geek
Dark Side Customs– * Designer * Craftsman * Jeweler * Scavenger * Artisan * Exquisite hand-made jewelry including Steampunk, Celtic, Wearable Art, and Macabre.
Doctor Gus- Props, Costuming, Jewelry & Accessories
Felix Eddy– Original artwork and embroidery all made by Felix Eddy
Foresight– Tarot and pendulum readings
Lady Heather's Fashions– Beautifully designed hand crafted leather pieces for all of your steampunk, ren fair, cosplay, and alternative fashion needs.
Midnight Orchid Design– I make a variety of steampunk, belly dance, and up cycled clothing for all shapes and sizes. I love to work in found and repurposed objects.
Nicole Oliva– CDs and more
riri's pottery haus– Exquisite functional wheel-thrown stoneware pottery, featuring intricate original designs and enrobed in sumptuous glazes. Dishwasher and microwave safe, and guaranteed to make each sip special!
Stizzy's Emporium- Need a unique one of a kind top hat to complete your outfit? Let's talk and see what we can come up with!
willowsong designs– Willowsong Designs is a collection of hand sculpted One-of-A-Kind gifts and jewelry featuring dragons and mythical creatures as well as natural elements.